Cotton Valley Rail Trail Club, Inc.

Established in 1992
NARCOA Affiliate Club since 2014

LEGAL NOTICE: Operation of railway equipment, including motorcars, is governed by Federal, State and Railroad authorities. All rail property is owned by someone. Operation of any equipment on or around railroad property is only permitted with permission of the property owner or leasor. CVRTC will assist local, State, and Federal authorities in prosecuting illegal operators of railway equipment. Railway motorcar organizations now exist in most parts of the world. Please contact one of your local organizations. They have access to rail property, equipment information and SAFETY information. They are always looking to promote the hobby/sport and would love to have your help.

The Cotton Valley Rail Trail Club is an association of railway motorcar owners dedicated to performing volunteer right-of-way and rail trail maintenance in New England.
---
Crawford Notch Excursion
(3 June 2018)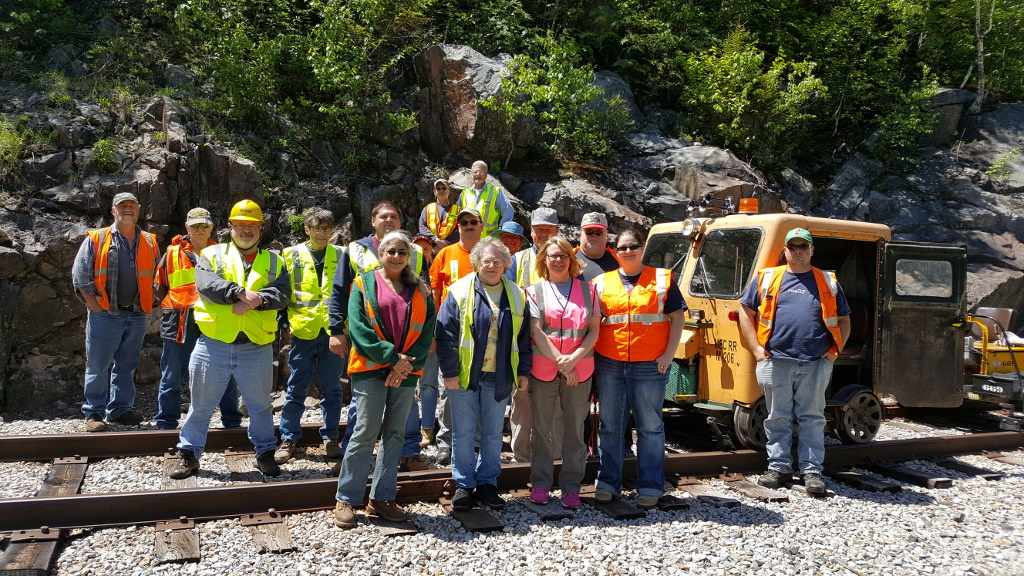 Club members who volunteered at Conway Scenic Railroad last year were rewarded with a ride from Redstone to Fayban on Sunday. The weather could not have been any better! Lilli snapped a picture of the group when they stopped at the Mt Willard section house location. We'll look forward to scheduling a second excursion for later this year. (JWM)
May Meeting
(19 May 2018)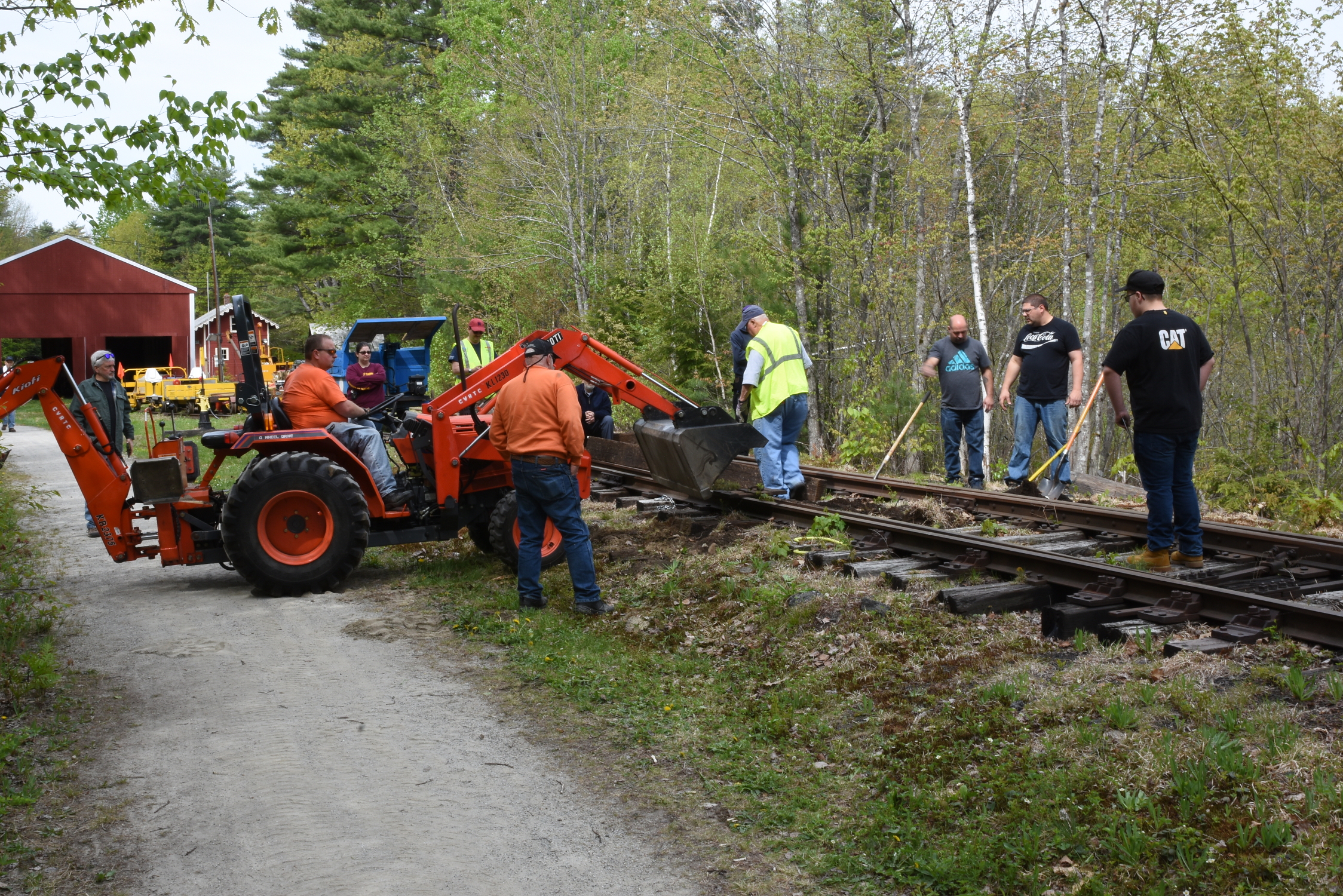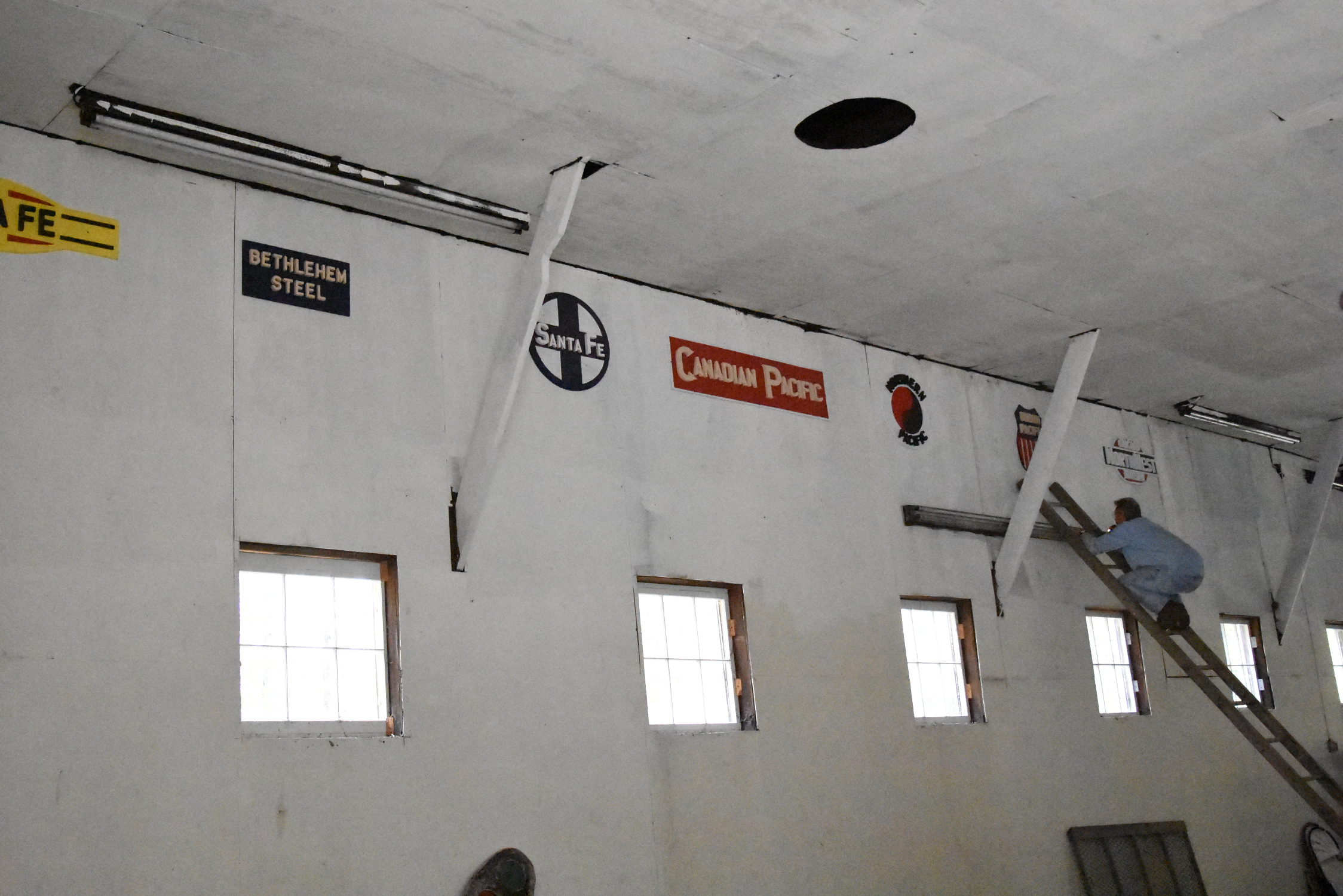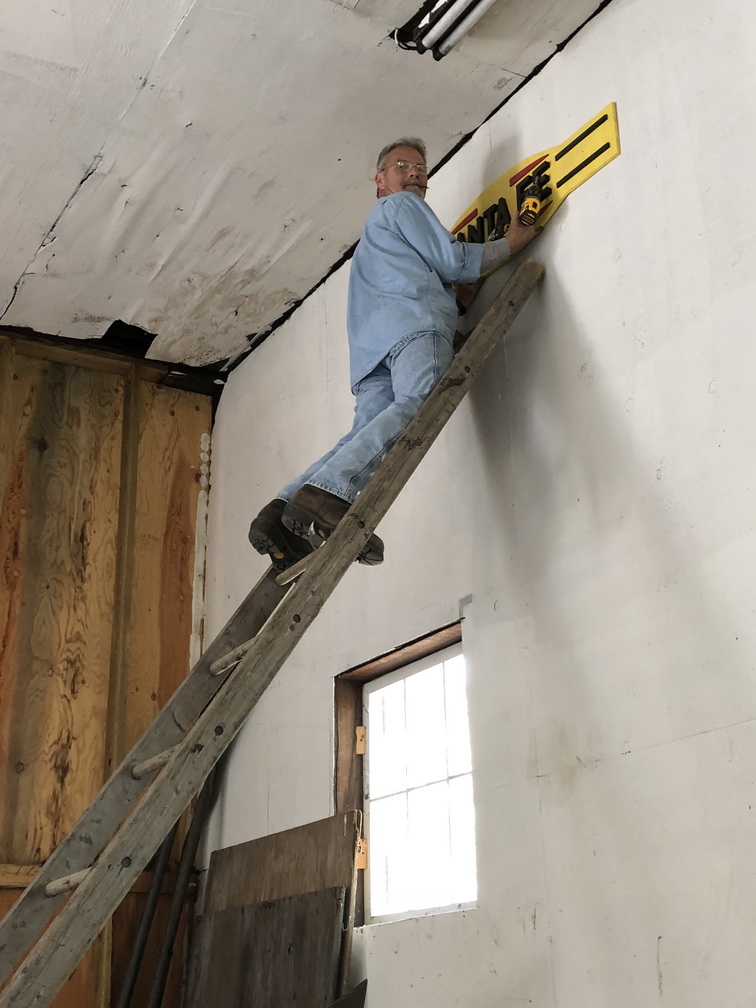 Despite the best intentions of the weather forcasters trying to scare everyone away, members were greeted at Fernald by sunny blue skies. Bruce and Jon got an early start, and were soon joined by lots of other members. Jesse and Peter started worked on replacing ties in the yard, with others cleaned up inside the enginehouse, and started hanging up the wooden railroad signs that the Club had purchased. (JWM)
CVRTC attends Boy Scout New Hampshire Jamboree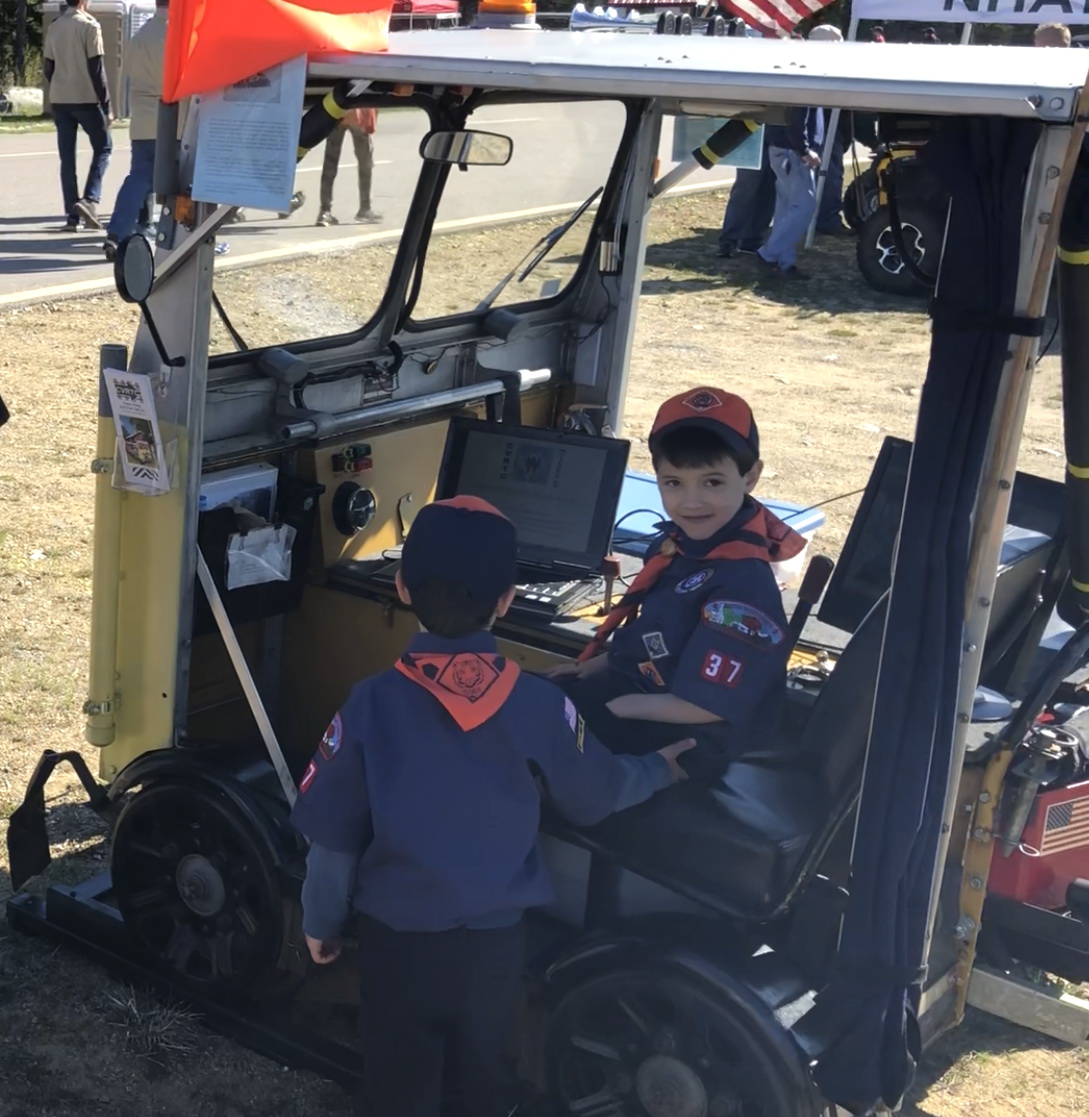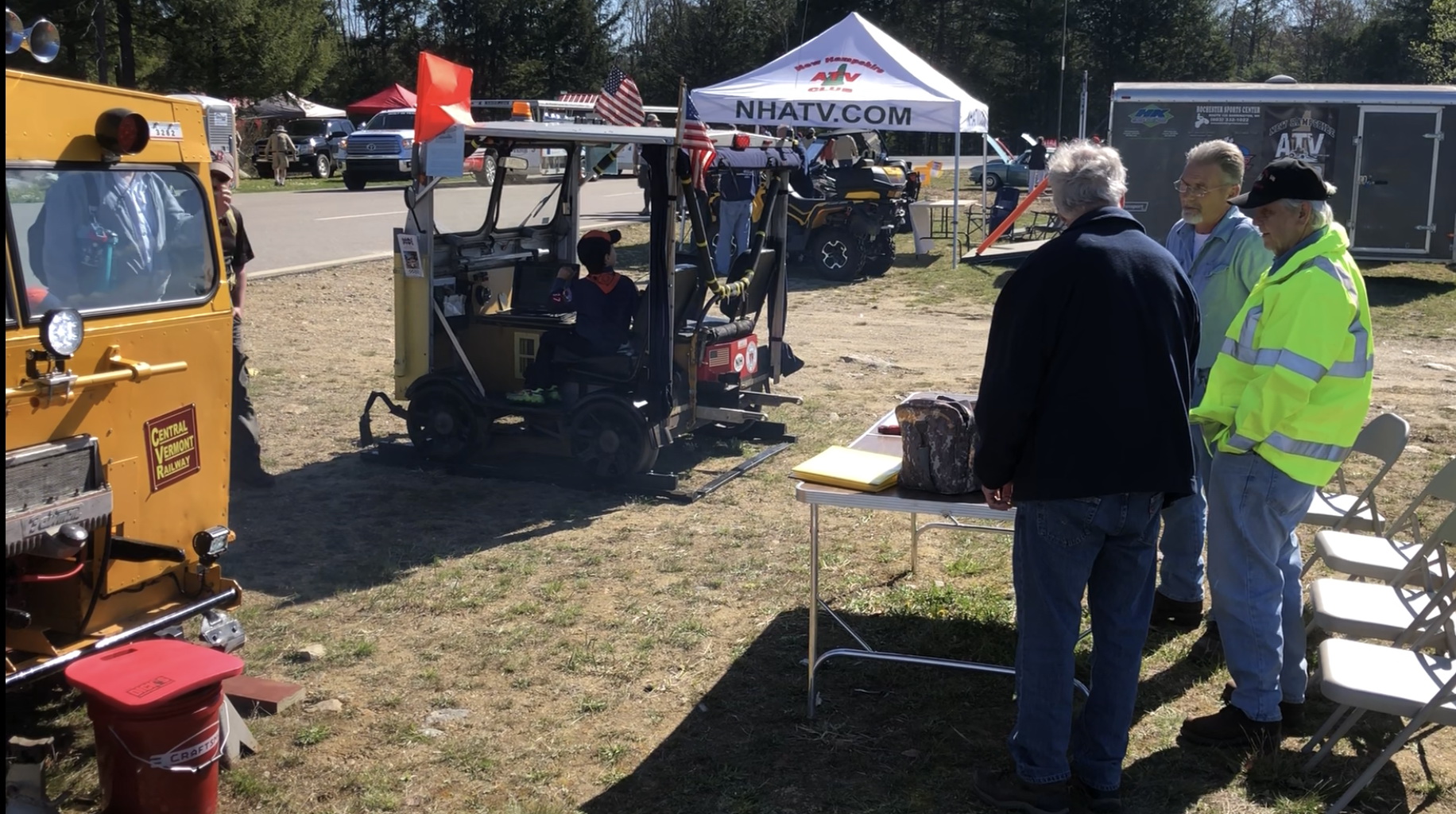 (5 May 2018) Trying hard to bring in new YOUNG blood to the hobby. The Club represented Railroading in the Transportation section at the New Hampshire State Jamboree held at Loudon racetrack. The local BSA group, Daniel Webster Council, hosted the weekend event. Over 3000 scouts and leaders were in attendance and our foot traffic was pretty good. We had two cars. One was a two-stroke so the older Scouts could crank start it. Not too many takers though... LOL. Good time for the club members too! We handed out a lot of club brochures. Thanks to Bruce Stuart, Tony Aftuck, Jerry Kelley and Clif Mills for assisting. (SPM)
April Meeting at Fernald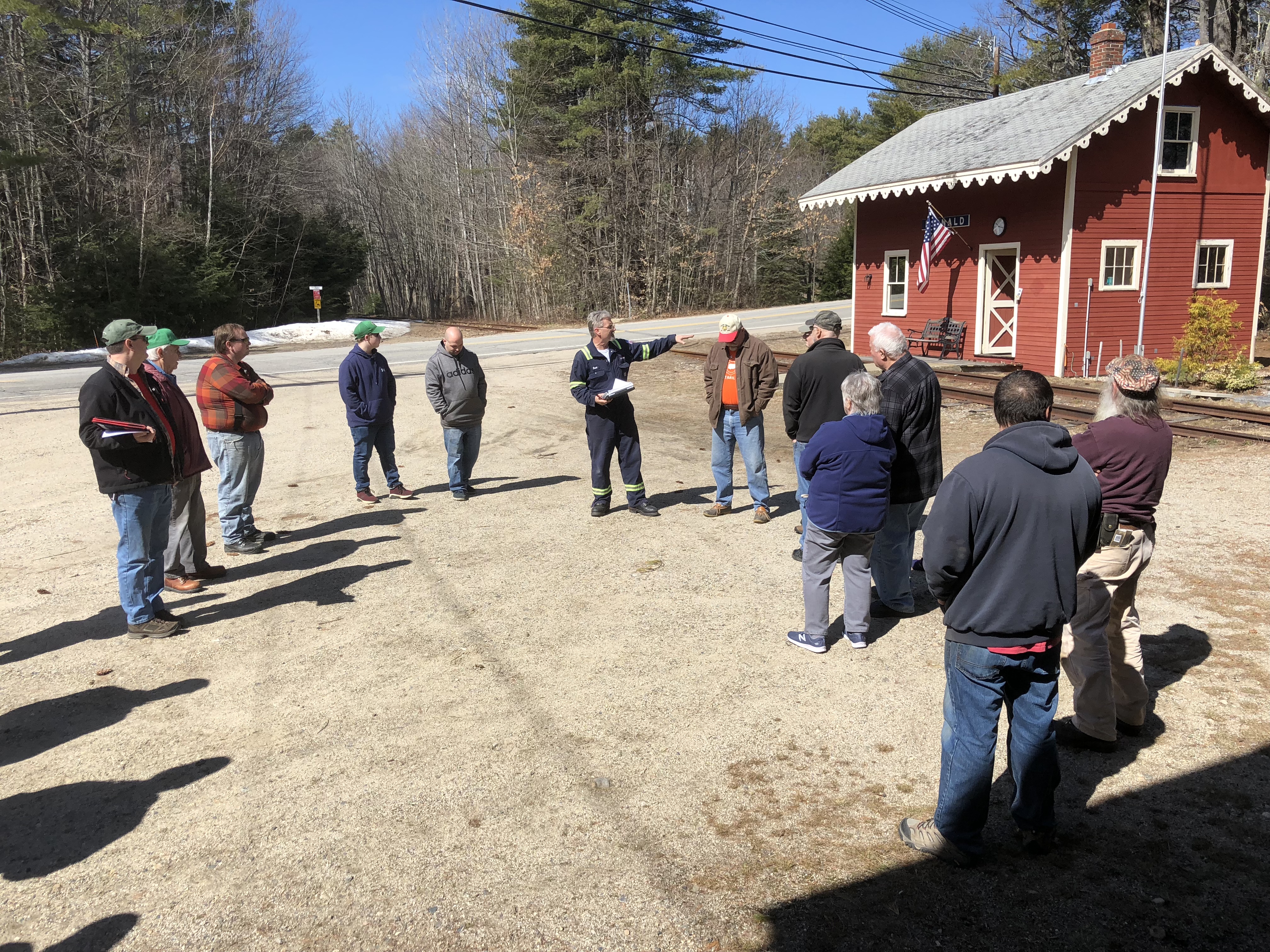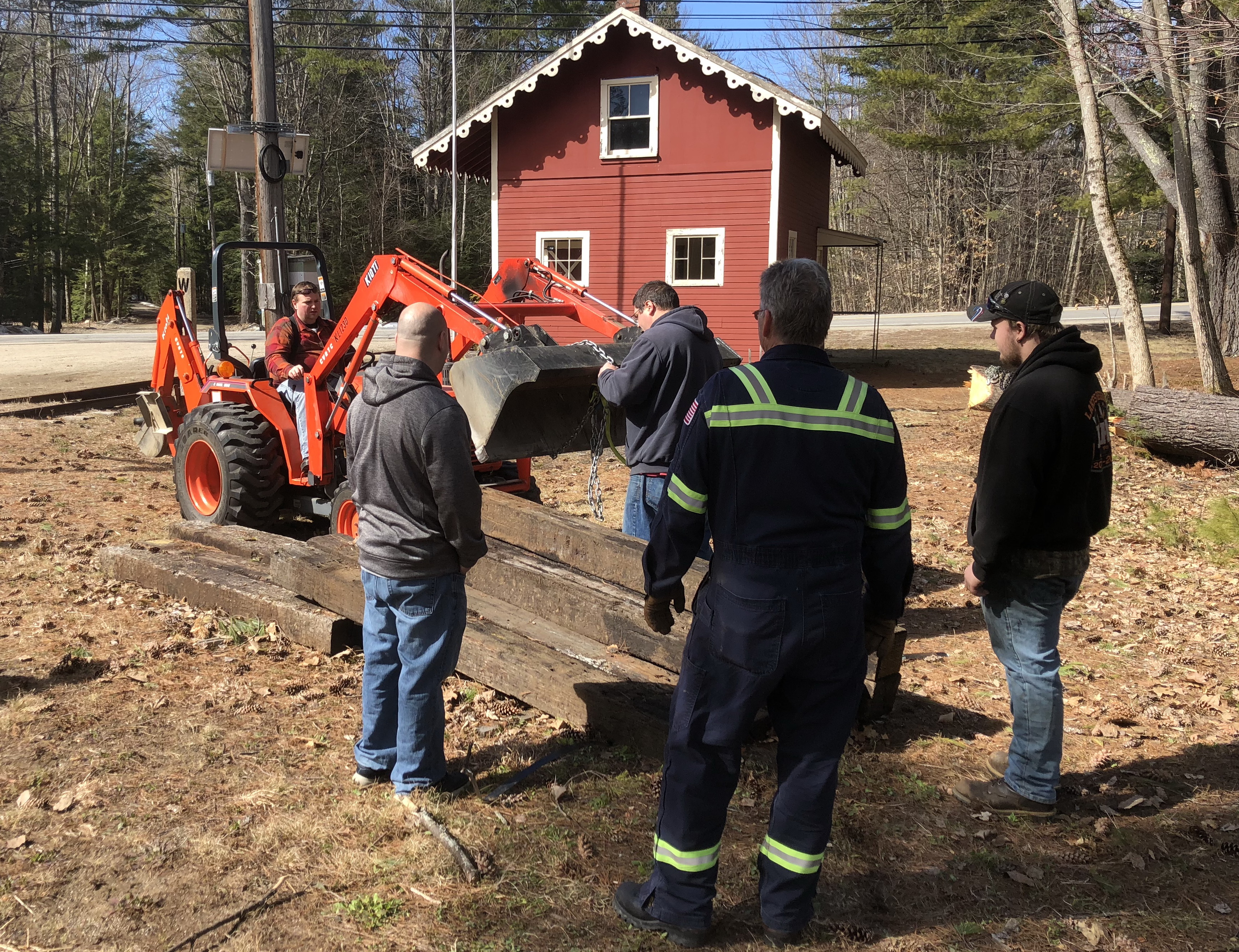 (21 April 2018) Members met on a sunny Saturday at Fernald. Before getting started Bruce and Sean surveyed the tree work clean up. Jesse lubricated the tractor/backhoe and got it started. Peter brought a professional leaf blower to blow down the engine house and yard, Pete also did an initial assessment on the Gandy getting it running. Once it is running will we have a training class for those interested. Many members gathered for a short meeting where some painting of the engine house was discussed as well as reroofing Fernald. Also discussed was returning the Gandy back to a tie inserter again. We also learned about a possible run on the Milford-Bennington line in May. After that members set out to clear trees taken down by the contractor and clearing up all the slash. Many hands make light work. Then Sean and Dave took down the two small dead trees behind Fernald. After that Jesse went to the 109 crossing and removed material between the rail so our crossing to the west side will be easier. Clif demonstrated his work on the solar system and electric lights inside Fernald. There is enough solar to power a computer. He has movies on the former WRR 250. Many members helped with the clean up and other tasks unseen by this author. A thank you to all that came to a well attended April meeting. We had new faces as well a few old faces come back too :-). 2018 is off to a great start. (JM)
More...
See the archives for postings from 2003, 2004, 2005, 2006, 2007, 2008, 2009, 2010, 2011, 2012
Warning: date(): It is not safe to rely on the system's timezone settings. You are *required* to use the date.timezone setting or the date_default_timezone_set() function. In case you used any of those methods and you are still getting this warning, you most likely misspelled the timezone identifier. We selected the timezone 'UTC' for now, but please set date.timezone to select your timezone. in /home/19/72/2917219/web/index.php on line 177
, 2013, 2014, 2015, 2016, 2017 and 2018
---
CVRTC, Inc.
P.O. Box 417
Wolfeboro Falls, NH 03896