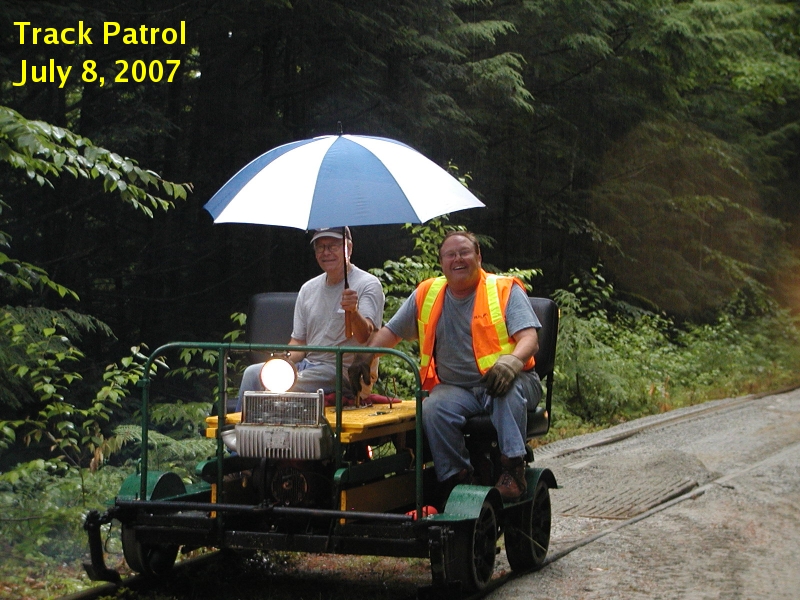 On July 27, 2017, the Club lost lost time member Roy Frendberg. (Pictured on the left) While not a founding member of the Club, Roy has been involved since 1994. Roy was instrumental in the by-law committee; he was absolutely and unequivocally committed and devoted to CVRTC. A good portion of our track tools came our way due to Roy's generosity.
Many members recall Roy offering sage advice, and teaching them the finer points of motorcar operation, as they learned the characteristics of the Wolfeboro line, and tinkered to get their cars running just right. Roy was a real gentleman. Always polite and a joy to talk with.
He will be greatly missed.