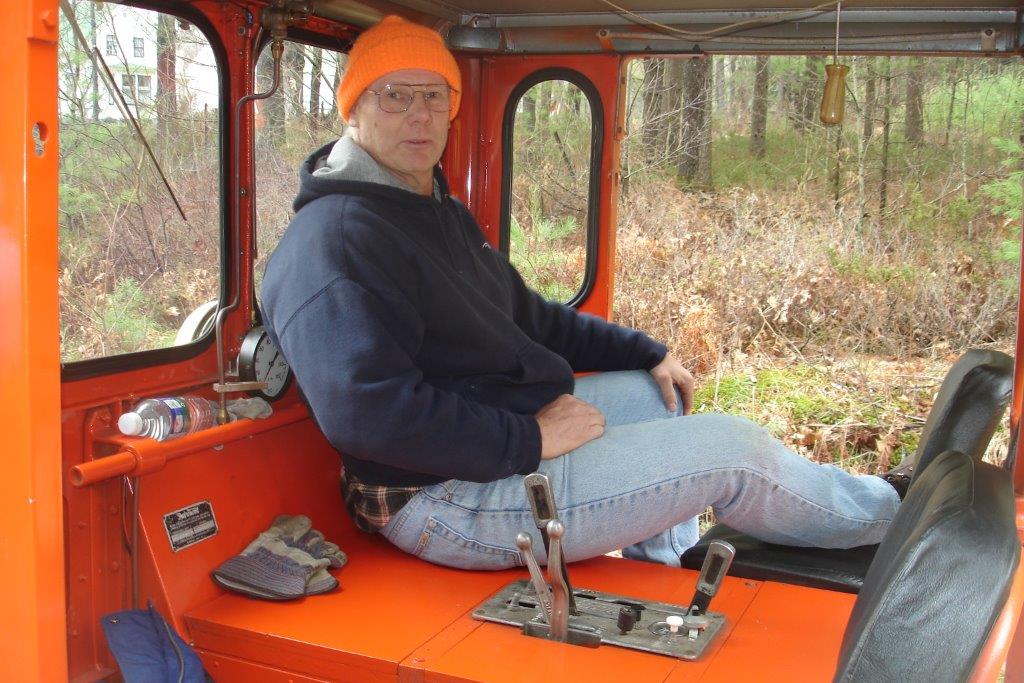 On July 16, 2017, the Club lost lost time member Len Abrahamson. Lenny, as most knew him, was active not only in the CVRTC, but an Industrial Arts teacher, active with drag racing and past president of the local snowmobile club.
Sean recalls mentoring him on his first NARCOA excursion. Lenny had already operated his M9 plenty on the Wolfeboro, and "you knew in the first 100 yards that he was more than capable of operating a motorcar"
Lenny enjoyed modeling the Boston & Maine railroad, and would show up at Dave's house during the Tour de Chooch, always bringing some new locomotives to run.
He was a real likable guy, and we'll miss his easy smile and contributions to the Club. Rest in Peace!